Top 5 Myths About Weed
Political and social figures spent years spreading false allegations about weed that many people still believe. Marijuana myths can be severely to damaging to society.  The following list was developed to contribute to efforts to destroy misinformation about marijuana. Here are the 5 most damaging myths about weed.
1). Marijuana Causes Cancer
There is a common misconception that marijuana use leads to cancer. However, studies have proven that there is no association between marijuana and lung cancer. This is because, despite the fact that cannabis does contain carcinogens, it also contains THC. This is the compound that has been shown to attack cancer-aging cells and prevent them from becoming cancerous.
2). Marijuana Makes You Depressed
The idea that marijuana makes you depressed is a commonly believed myth. Some of the biggest governmental mental health agencies even stand behind this ungrounded claim.
First, it is important to mention that marijuana affects everyone differently.  However, these mental health organizations are basing their claims on the fact that people with certain issues, including pre-existing psychosis, are at risk of worsening their depression.
However, for the majority of people, marijuana has been shown to have positive effects on physical, mental, and emotional health. Marijuana has been reported to effectively relieve symptoms of depression, anxiety, and insomnia. Marijuana has also demonstrated great promise for its effectiveness in the treatment of serious cases of post-traumatic stress disorder.
3). Marijuana Leads to Hard Drug Use
Biased parties have spent many years convincing the public that smoking marijuana would lead abuse of hard drugs. Generally, the term hard drugs applies to highly addictive, . There is no evidence backing these claims. Marijuana use is not related to or responsible for drug addiction.
Weed has even been shown to help people who are in recovery from drug addiction and/or alcohol abuse. That almost makes the idea that marijuana is a gateway drug seems ridiculous, doesn't it?
4). Marijuana Use Increases Crime
This is an old myth about marijuana that continue to be believed by many individuals. Marijuana does not and has not ever been responsible for causing an individual to commit a crime. This is unlike alcohol, that although a widely accepted substance, is responsible for millions of violent crimes every year.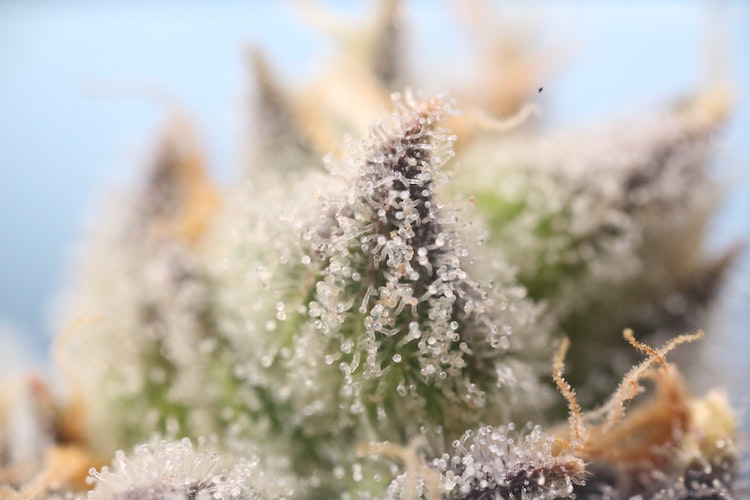 5). Weed is Dangerous and Addictive
One of the biggest misconceptions about weed is that it's a dangerous drug. In all honestly, weed is a relatively safe plant. It is important to note that marijuana can cause some negative health effects, including short-term memory issues.
However, these symptoms are minuscule for the thousands of people who enjoy marijuana for both recreational use and medical relief.
Weed legalization has even saved lives by increasing marijuana accessibility for chronic pain patients. Marijuana is significantly safer than traditional pain management methods, including ineffective surgeries and addictive opioids.
Everybody has experienced a time when they got too stoned. Fortunately, this most likely isn't an emergency health crisis, regardless of what your paranoid mind tells you at the time.
There have been no cases in history in which marijuana has been responsible for a fatal overdose. Meanwhile, opioids are involved in over 73% of overdose deaths in the United States.
Buy Weed Near the Las Vegas Airport
Vegas was already super popular, but the ability now for nearly everyone to buy legal weed in Vegas has made Las Vegas one of the most popular travel destinations in the nation. Cannabis dispensaries in Las Vegas aren't all created equal though, so make sure to stop in at Nevada Made Marijuana, the closest pot shop to the Vegas airport.
Anyone will a government ID, who is over the age of 21, is welcome to buy up to an ounce of cannabis per transaction.
Are you making a trip to the Las Vegas area? Stop and stock on the freshest weed, and best selection of cannabis concentrates, edibles, vape pens, and more. Nevada Made Marijuana is located just minutes from the Las Vegas Airport. Browse through extensive menu of high-quality weed and place your order online.