Happy 710 — we got you a bunch of savings!
Do you know the roots of the term 710? Just like 420, the number 710 has a special place in cannabis culture. 
710 is the inverted mirror of the word oil — as in cannabis oil. As the concentrate market evolved, the term gained a lot of notoriety.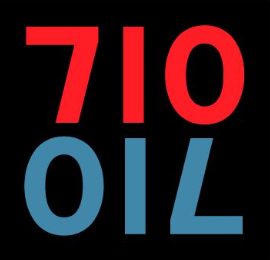 Today, you'll find cannabis companies using the term for branding alongside concentrate enthusiasts incorporating it into their user names on social media. 
We here at Nevada Made are big fans of concentrates and are throwing a huge sale to celebrate 710 (July 10th). We're offering incredible deals on all of our concentrates!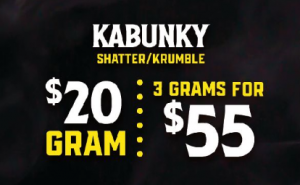 Kabunky Shatter and Krumble are on sale for $20 each, or 3 for $55! Choose from some of our most popular strains, like:
Sugar Cookies (Hybrid)

Laughing Laughlin (Sativa)

OG Kush (Hybrid)

Orange Zkittlez (Hybrid)

And More!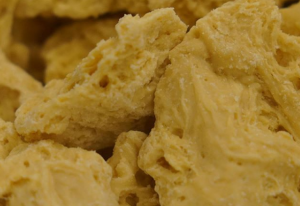 If you're a fan of our Wax Wednesday or Shatterday specials, you're going to love our 710 sale! 
What could be better?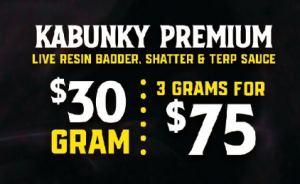 How about throwing in a fantastic deal on Live Resin. That's right, we're putting our Kabunky Labs Live Resin line on sale for $30 for full grams or 3 grams for $75!
Choose from Terp Sauce, Shatter, and Badder. You'll love the unique textures and dabbing experiences that each form of concentrate offers. If you're a fan of terpenes, Kabunky Labs Premium Live Resins are some of our terpiest products.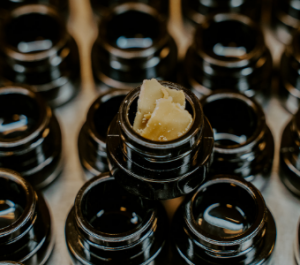 When you're dabbing Live Resin, you're coming as close as possible to the fresh plant experience. Live Resin is made from freshly harvested plants that are cut down, vacuum sealed, and frozen as quickly as possible. This process locks in more of the plant's original profile, letting our talented extractors glean more cannabinoids and terpenes during extraction.
If you've never tried Live Resin, now's your chance!
Or, if you're looking to save some serious money on 710, our Farm Direct line is perfect for you! Grab full grams for $15 each, or get 3 for 40!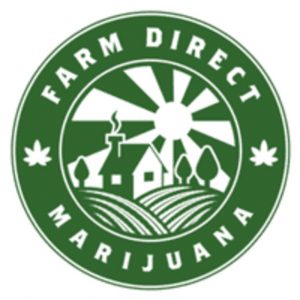 What's that? You don't dab? That's fine, we still have you covered with our Kabunky Klear Kwik Sticks and Distillate Syringes. Distillate is one of the most versatile concentrates. You can dab it, top your flower bowls and joints with it, and even cook with it!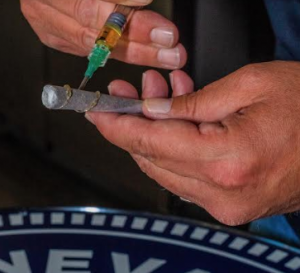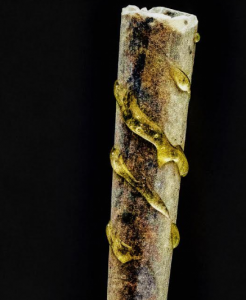 Get your very own full gram of Kabunky Klear Distillate in an easy-to-use syringe for only $40! It even comes with a needle tip to refill your vape cartridges! 
Speaking of vape cartridges, we've got them for the low-low!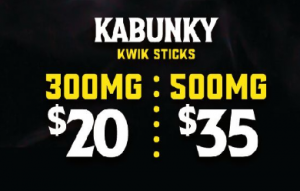 Vape cartridges and disposable vapes are very popular. They're convenient, portable, and discreet. Even better, they're some of the highest testing concentrates we carry, with some strains testing above 90% THC!

You can get 300mg. for only $20, or 500mg. for only $35! This is the sale to stock up on your favorite strains.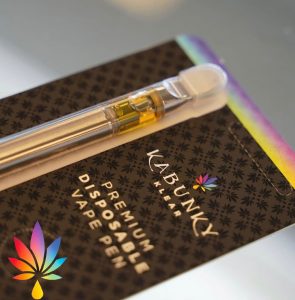 Conclusion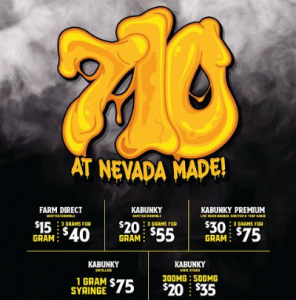 Come in to either Nevada Made location on 710 (July 10th!) to get your hands on the best concentrate deals in town! 
**While supplies last, so order yours online early in the day for convenient same-day pickup! Click here to return to our homepage to access our menus by location.